Parkhotel Braunau GmbH aus Braunau am Inn in Oberösterreich
Parkhotel Braunau GmbH
Parkhotel Braunau GmbH aus Braunau am Inn in Oberösterreich
Find relaxation and enjoy life - a break in the newly built hotel lets you forget everyday life
and gives you more space and time to relax and to create new experiences.
The house full of style and joy combines cosiness with the special flair and personal care of a Parkhotel.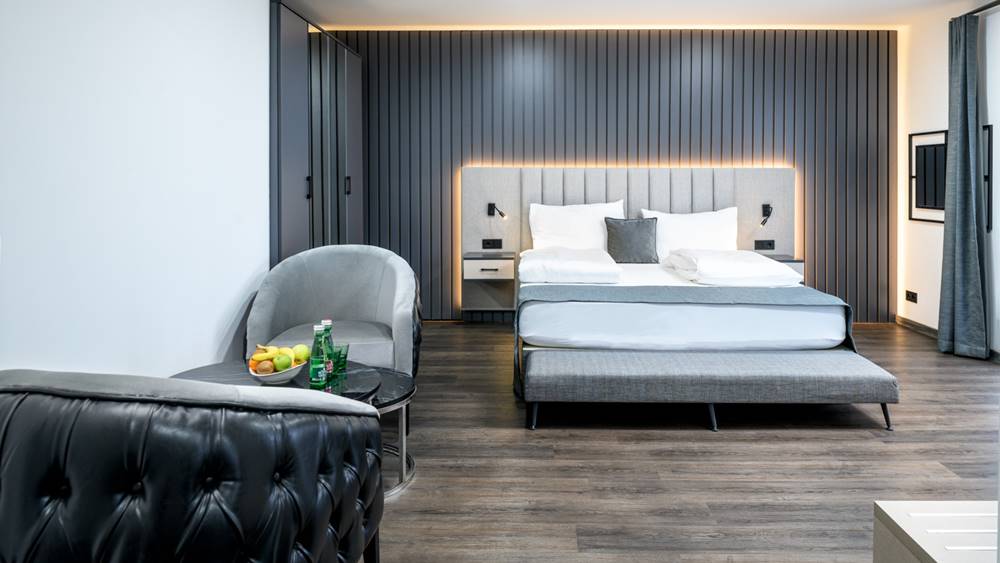 Parkhotel Braunau GmbH aus Braunau am Inn in Oberösterreich
Property highlights at the Parkhotel Braunau
The Parkhotel Braunau is a popular hotel for business and leisure travellers. In summer we are pleased to welcome bicycle- and motorcycle tourists. We are happy to give you directions and tips on events in our area. Some sights can be reached quickly from our house.
Parkhotel Braunau GmbH
Discover comfortably furnished suites in our
Parkhotel Braunau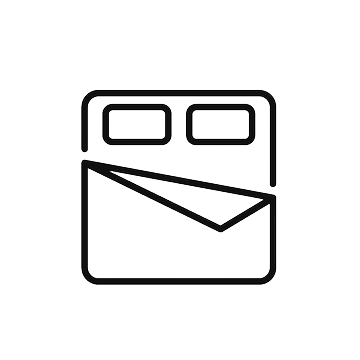 64 well-equipped standard rooms with a lot of comfort and cosiness are awaiting you.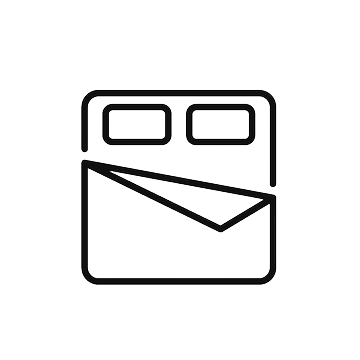 28 DOUBLE- AND SINGLE ROOMS
28 top-equipped double and single rooms with lots of comfort and cosiness are awaiting you.
We have a total of 30 lovinglyEconomy Rooms
Check-In is available online 24 hours a day. You can pay online or on site and get your room PIN straight away.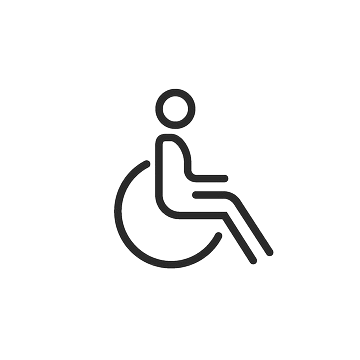 Our entire Parkhotel in the center of Braunau is barrier-free.
In our maxibar you can get drinks and snacks around the clock.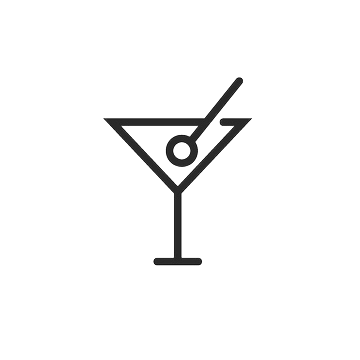 We offer you a cafe and bar lounge to end your evening comfortably.
Athletes are in good hands at the Parkhotel Braunau.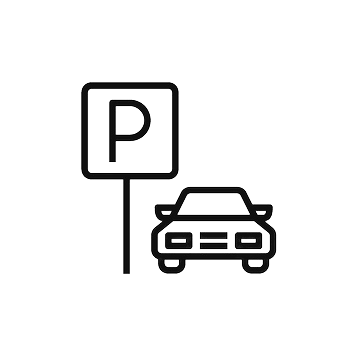 Free of charge parking spaces for cars and buses are available both in front of the hotel and behind it.
As guests of the hotel, you can recharge your e-car at one of the 22 KW charging stations!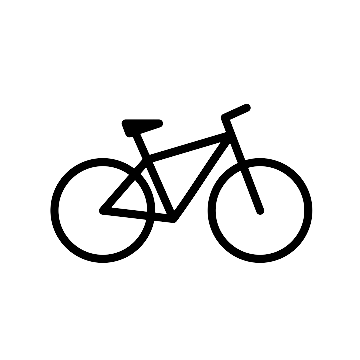 Bicycles can be stored in a specially locked room.
Small pets are welcome with us for an additional charge of €20.00.
Each of our rooms is equipped with a unstocked minibar.
Parkhotel Braunau GmbH

Parkhotel Braunau GmbH aus Braunau am Inn in Oberösterreich
At Our Hotel you can expect
modern accommodation and a cafe lounge bar.
The bed and breakfast features both WiFi and private parking free of charge.
For sports enthusiasts we have a newly renovated gym! The nearest airport is Salzburg W. A. Mozart Airport, 65 km from the accommodation.
Emir Osmanbasic
Für jedes Lob
Za svaku pohvalu
Bubble Ha
Super Leute ... Super Service
Rüdiger Rabenstein
Ein super neues Hotel, mit super Kontakt zur Geschäftsführung!
Ich war dienstlich 3 Nächte im Haus und hatte das Gefühl, dass man sich sehr Mühe gibt, auch in Zukunft den Gast als King zu verstehen. ...
Heinrich Lauer
Ich war geschäftlich unterwegs und sah das hier ein Hotel gab und habe sofort zugeschlagen und bin enorm begeistert von der Ausstattung sowie die Beleuchtungsanlage hat mir persönlich sehr sehr gefallen! Für den schmalen Preis kriegt man super Zimmer! Für das nächste mal weiß ich wohin ich hinmuss!!
Sandro Engelmann
Tolles, brandneues Hotel. Zimmer sind ansprechend, neu, modern eingerichtet, Self-Check-In funktioniert selbsterklärend. Parkplätze sind genug vor dem Haus vorhanden. Beim Frühstück ist jedoch Luft nach oben, in Österreich freut man sich ja immer auf besonders gute Backwaren und Spezialitäten. Ansonsten gern wieder!
Parkhotel Braunau GmbH aus Braunau am Inn in Oberösterreich
The hotel is located just 2.3km from the city center. WiFi and parking are free of charge. Sport enthusiasts will love our newly renovated Gym.
The reception staff speaks German and English.
Continental breakfast is available at an additional cost.
We have a 24-hour self check-in facility, a bicycle garage including
a charging station and a car charging station with 22kW.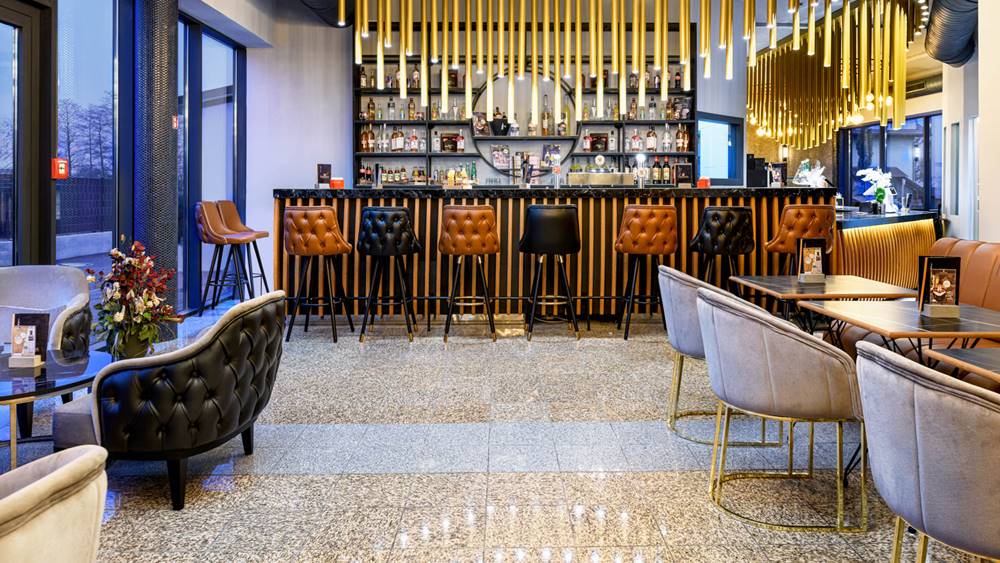 All our rooms have a desk, a 43 inch flat screen TV, a private bathroom, bed linen and towels, tea facilities and as well as a coffee maker, a fridge and a safe!